I strongly believe that music should be accessible to absolutely anyone. It should not matter whether you are young, old, a beginner or an established performer. All musical backgrounds must also be allowed to shine – there should be no elitism. In addition to this, music should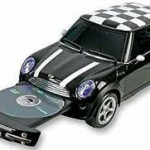 always be fun. It is no coincidence that every music teacher I have come across shares a passion for terrible, but funny light hearted music related jokes. Any previous student who have been  taught by me will vouch for my poor musical humour. For example, when teaching the word 'diminished' to exam students I often associated this key musical word with a Mini  – a small car which used to arrive into the music school car park every Wednesday morning!

The main reason for my blog is that Most Entertaining's Spring concert is now less than two weeks away and excitement is growing amongst a huge range of students and teachers. Since joining Most Entertaining last year as a piano and brass tutor, I have found that the company is much more than just a teaching agency and that public performance is a big part of the organisation. Having regular concerts allows musicians to meet each other, form new friendships as well as gain self confidence from playing in a relaxed setting. I am seeing first hand the benefits of having these concerts as a target for lessons, and pupils seem to love it. 
In terms of performance I would like to share a few thoughts about preparing to play live to an audience. I believe the most important point is to try and enjoy it and have fun. For me, I have found that I can overcome performance issues through performing to someone I know in the audience, such as a family member. They can offer a smile and lots of support. Also, remember that everyone makes mistakes, no performance is perfect. Always keep the flow of the piece. Finally, and for me the most important point is to make the performance your own. Communicate,  through dynamics, interpretation and style. If you feel the music should slightly slow down or speed up, do it. My final tip for more advanced performers is to try and understand the harmony behind your piece.  It is with this understanding that it is then possible to react to the composer's intentions much more, making way for further sensitivity within the performance.
Robert Briggs is the former assistant director of music of the Bethany School in Kent and now is a full-time piano and brass tutor for Most Entertaining. He will be accompanying students at our next concert on Sunday 29th April 3-5pm, Life Care, Cheyne Street, Edinburgh.
If you are interested in getting involved in music and wish to find out about taking up an instrument, but unsure whether to learn the piano, guitar or sing, please feel free to give us a call and we can help advise you. 0131 477 7821.