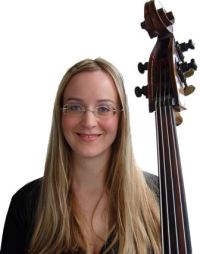 As an instrumental teacher I am often asked by parents how much time their child should spend practicing between lessons. When taking up an instrument it is important to create good habits of practice from the beginning therefore I have put together some suggestions which I hope will be helpful:
When?
Find a regular time slot for practice and try as far as you can to keep that time. Don't leave the practice until the end of the day as you maybe too tired by then. Schedule your practice time for when you are fresh, perhaps in the morning before leaving for school.
How much?
Regularity is the key here, not the amount. Much more will be achieved with 20 minutes practice a day throughout the week then trying to do a marathon practice session the night before the next lesson. For young beginners, 5-10 minutes a day can be sufficient. When students get to grades 4 or 5 they should be aiming to do at least 30 minutes a day.
Li Boberg trained at the Guildhall School of Music and Drama in London and at the Royal Academy of Music in Copenhagen. She is currently teaching around Berkshire and she freelances as a double bassist with many of the UK's major orchestras.